IT that works for you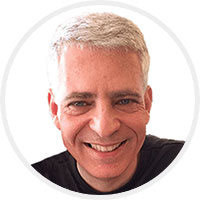 Started in 2000, crossFrame IT Solutions is a complete technology solution provider. We are 100% committed to making sure business owners have the most reliable and professional IT service in New York City, and Long Island . Our team of talented IT professionals can solve your IT nightmares once and for all.
Here's why so many businesses depend on crossFrame IT Solutions for complete IT services and support:
Patient and Friendly – We have the patience required to successfully help anyone who is less comfortable with computers and technology.
Owner Highly Accessible – Call the owner directly at any time for any reason. Any issues can also be reported 24/7 by phone, email or text to our call center.
Responsive and Reliable – We use support tools that enable us to provide near real-time response to network and desktop issues. Any critical problem is taken care of immediately. We put your needs first and resolve emergencies whenever you need us.
Confidential – We take the privacy of your business and your patients very seriously.
Play Well with Your Existing Vendors – Vendors trust us to plan and coordinate Internet, Wiring and Software installations because we aggregate and centralize all technical information in one place.
Cost Effective – We have a plan to fit your budget.
Our custom service packages deliver what you need and want without overstepping the boundaries of your budget. From cloud services to data backup, crossFrame IT Solutions is here to team up with you and your company for expert support.